ODOURLESS DIAPER PAIL
This patented Odorless Diaper pail is a strong recommendation to avoid all diaper smell , germs and bacteria inside your baby room or living space.
Description
Color

Ivory White,Glacier Gray,Baby Blue,Pale Lilac,Charcoal Gray,Jet Black/Gold

Material

PP+ABS+Silicone

Size

480 (H)*229 Ø mm

Package

Single Pack

Weight

1.7 kg
Information
The special sealing and "odor stop" system is a practical and smart designed invention to give you the highest ergonomic and hygienic utility. The 25 Diaper storage capacity is enough for a few days and uses any standard plastic waste bag, which you can easily release without any smell. The 1 handed operation keeps your baby at bay and safe from sudden accidents during changing the Diaper. The modern and nice design fits well in any room to connect perfectly with your other furniture. This smart invention odor – stop pail is a Jewel in it's kind.
• Smart and space saving design
• Odour stop system
• 1 hand control
• Use any plastic bag; No extra cost for refills or cassettes
• 25 Diaper capacity
• Child lock safety system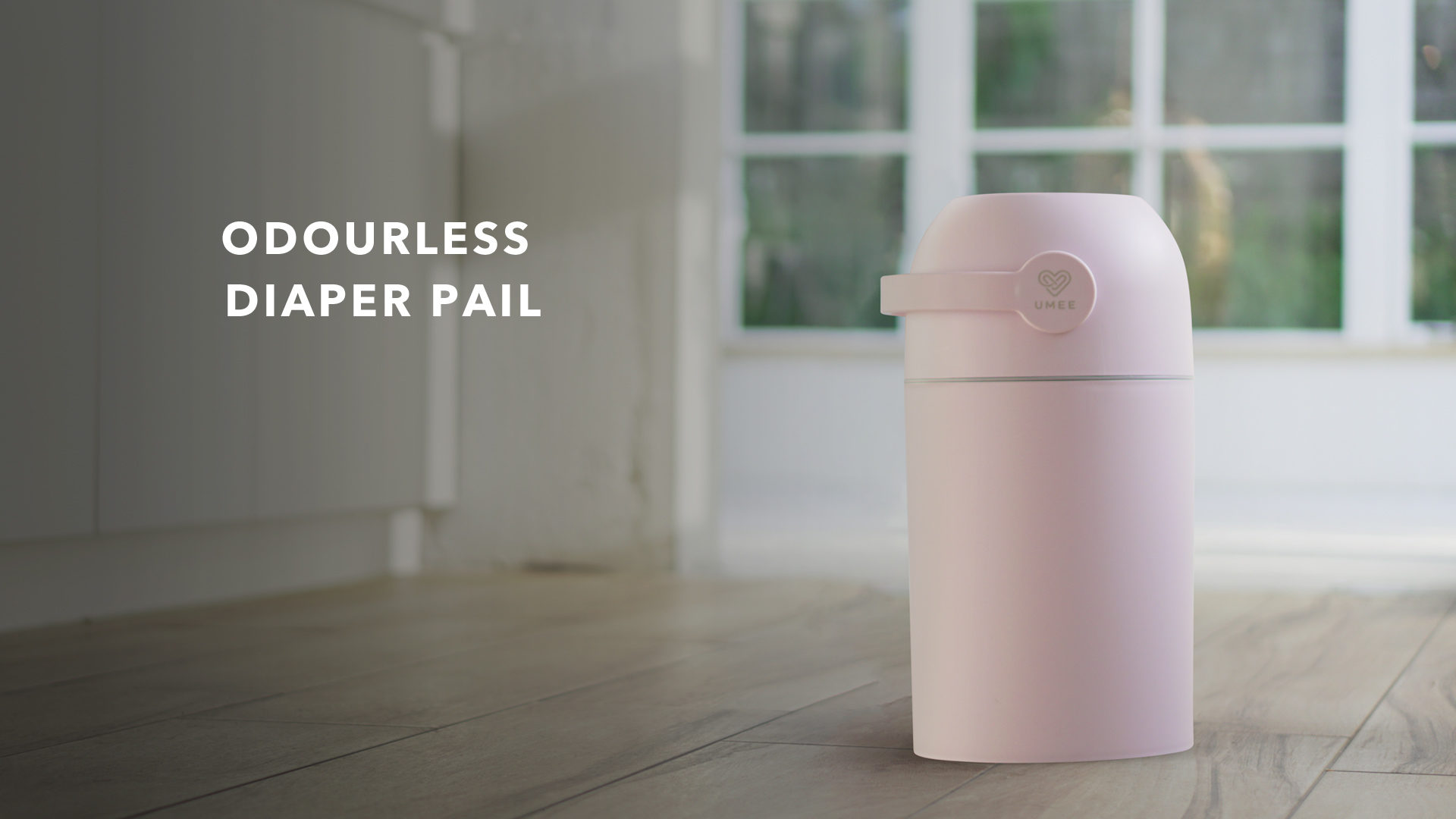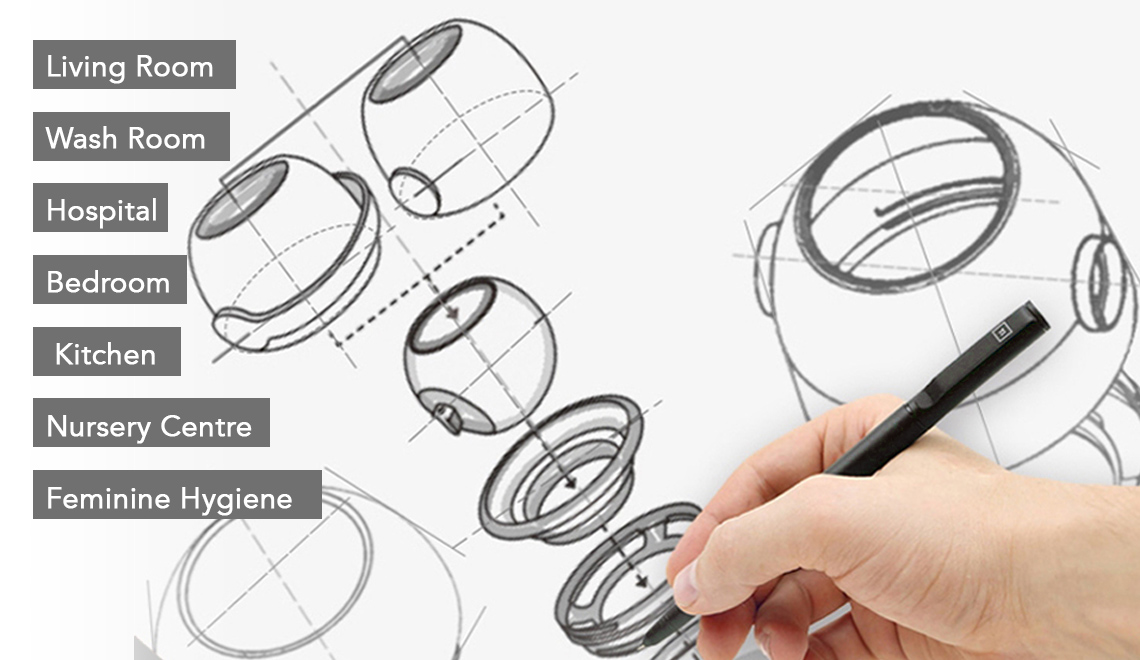 STYLIST AND VERSATILE DESIGN
Fits well in any environment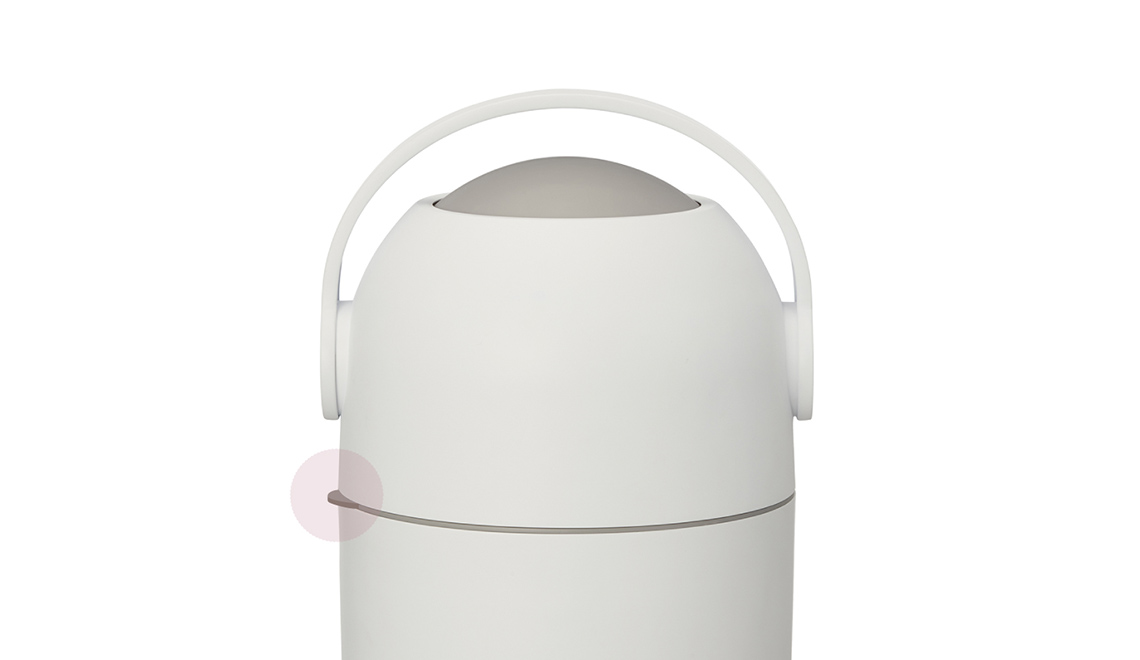 CHILD SAFETY LOCK
Designed for convenience and to be easy to use,allowing the parent to hold the child during changing.
INNOVATIVE ODOURFREE SYSTEM
Patented "Odour Lock" seals to prevent
unpleasant smell from leaking out.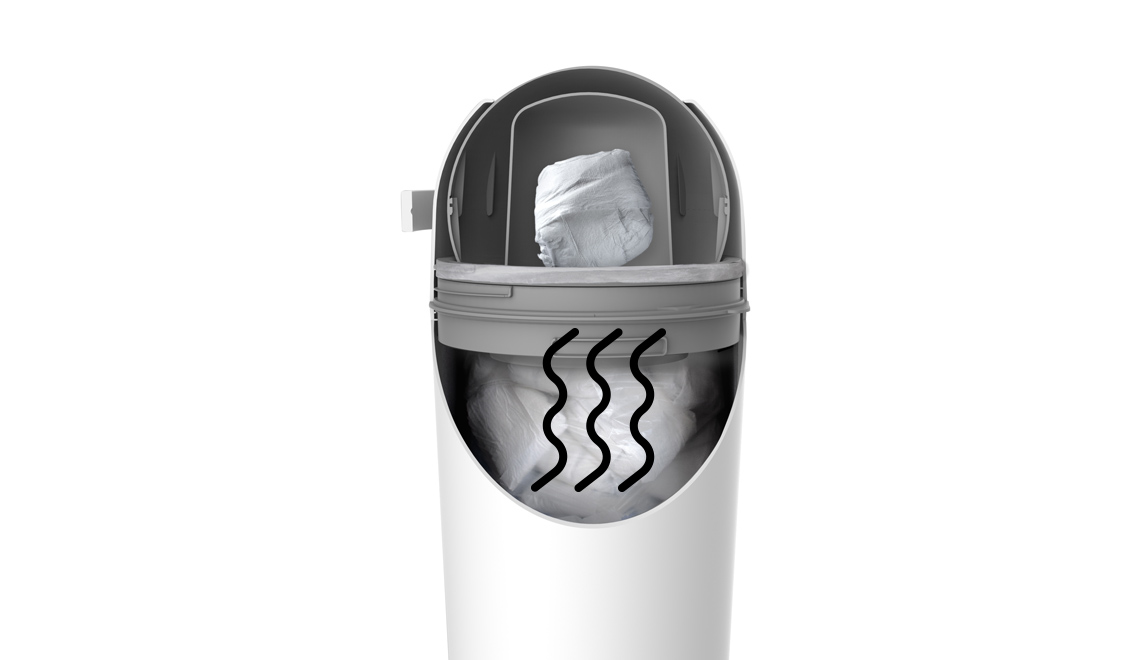 ODOUR LOCK SYSTEM
Used Innovative seals to trap unpleasant odours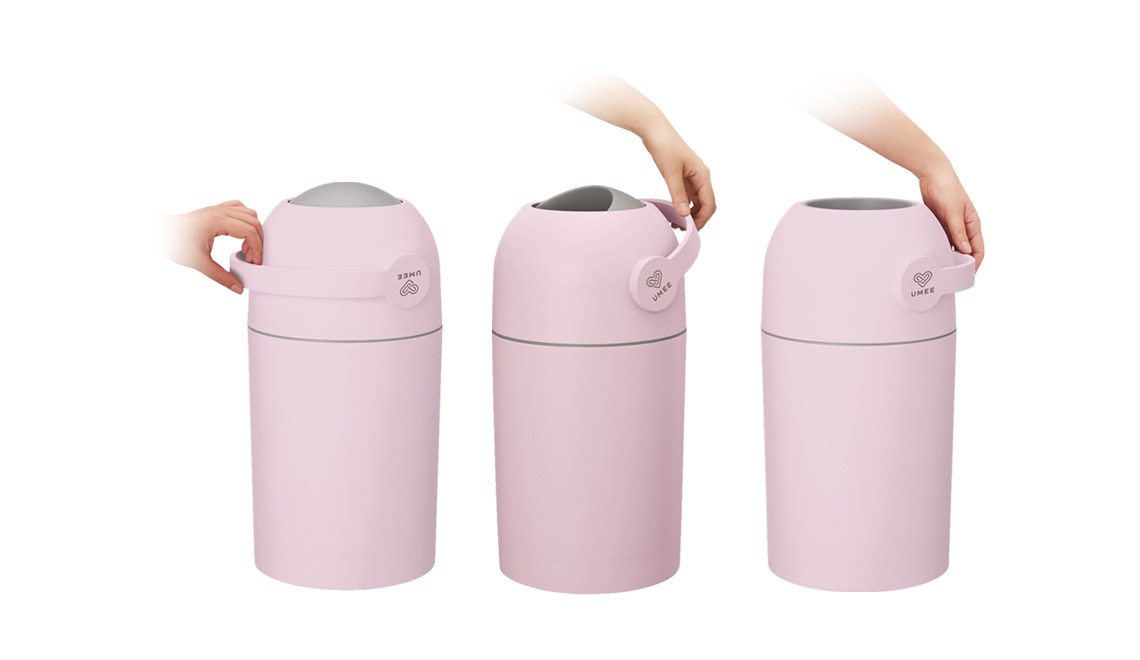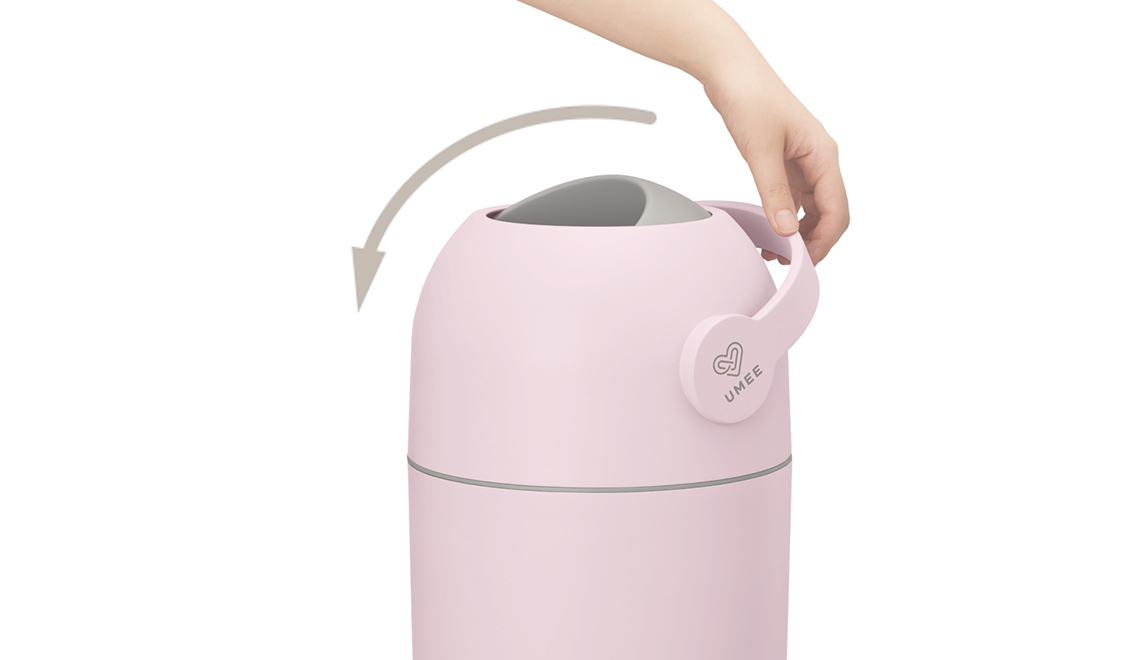 EASY ONE HAND CONTROL
Its convenience and ease of use make it safe, allowing the parent to hold the child even during changing.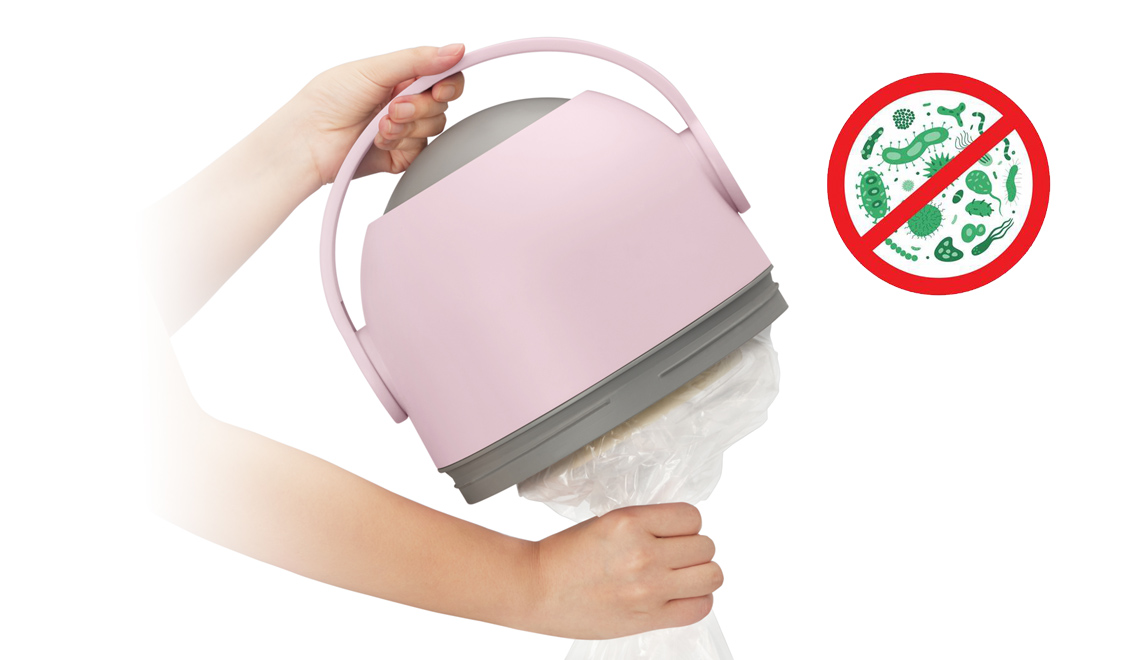 EASY TO REMOVE/REPLACE THE PLASTIC BAG
Once the bag is full, it is easily to remove and thrown away, reducing the dispersion of
unpleasant odours and germs.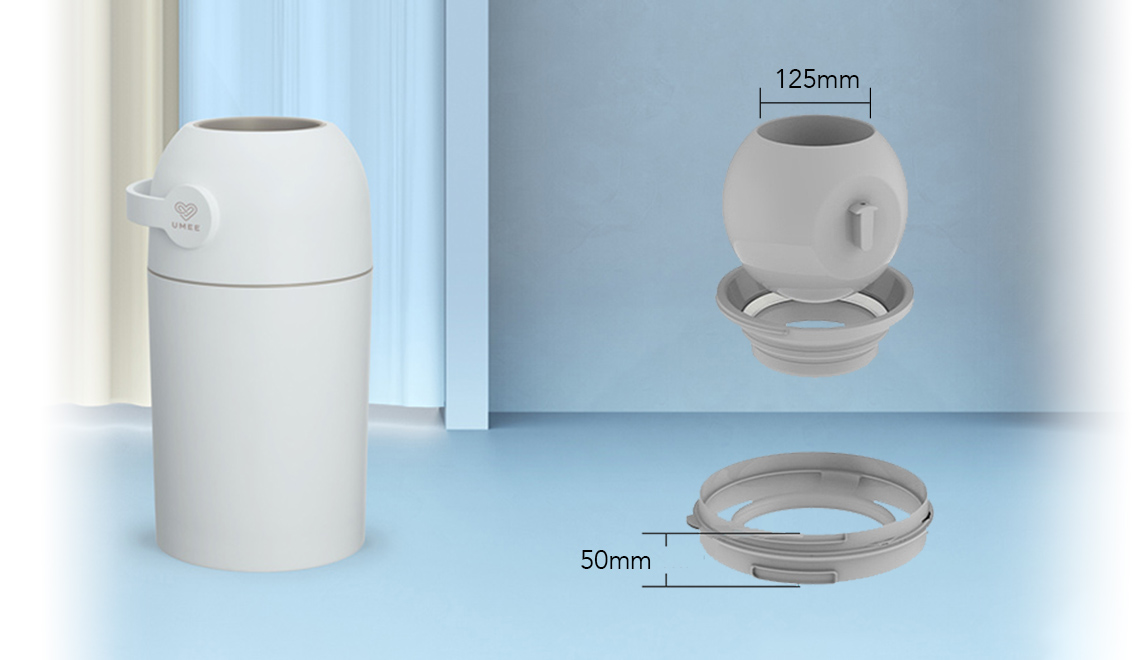 WASHABLE PARTS
Easy to reassemble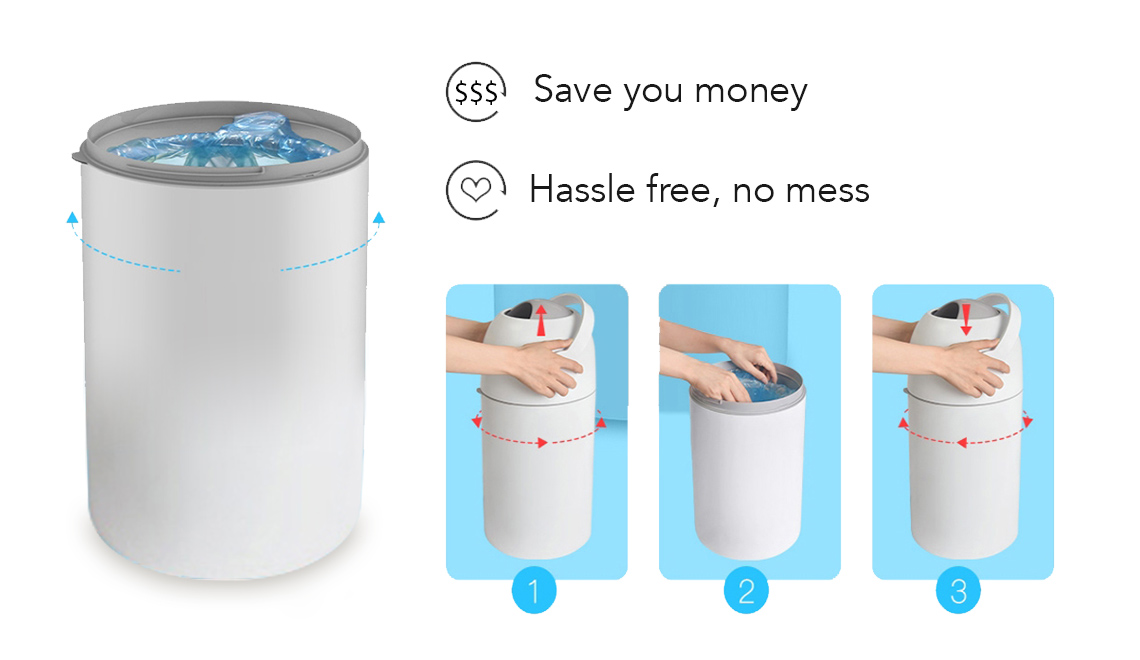 INSTALLATION of PLASTIC BAG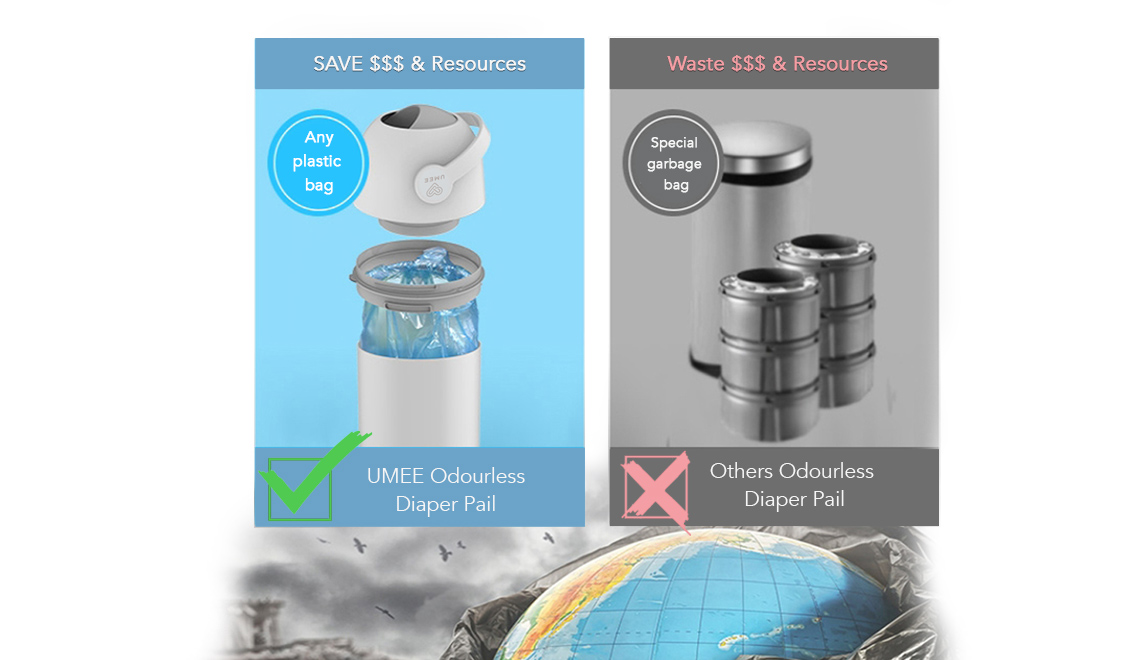 FITS ALL GROCERY PLASTIC BAGS
No refill costs
No need of any cassette/refill,just use any plastic bags.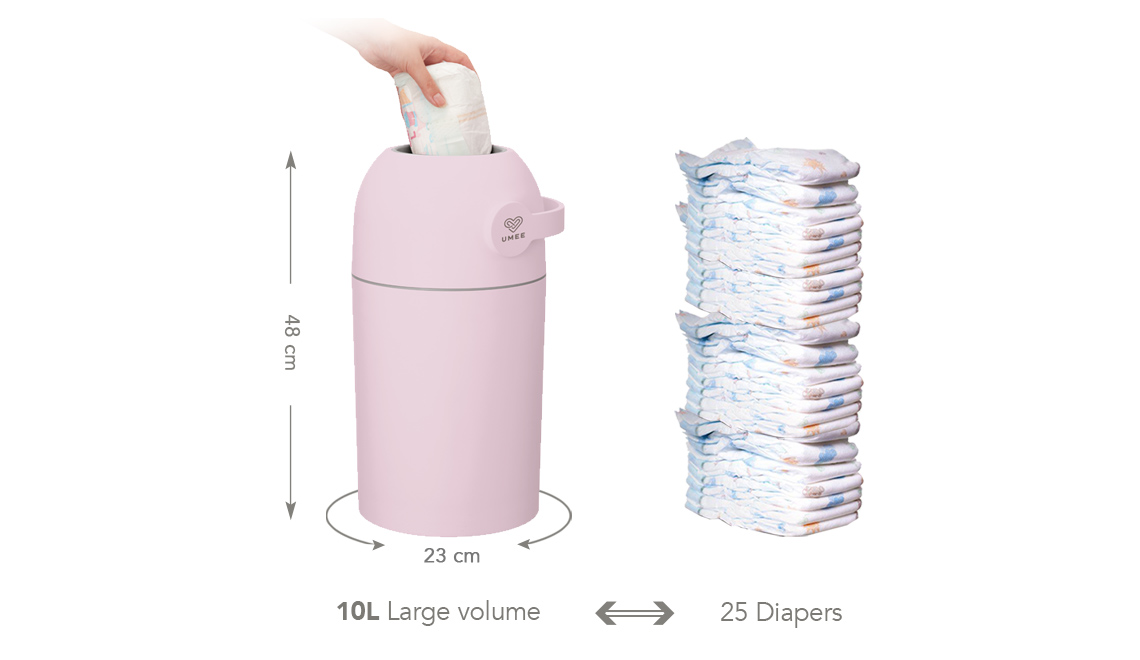 LARGE CAPACITY
Holds up to 25 diapers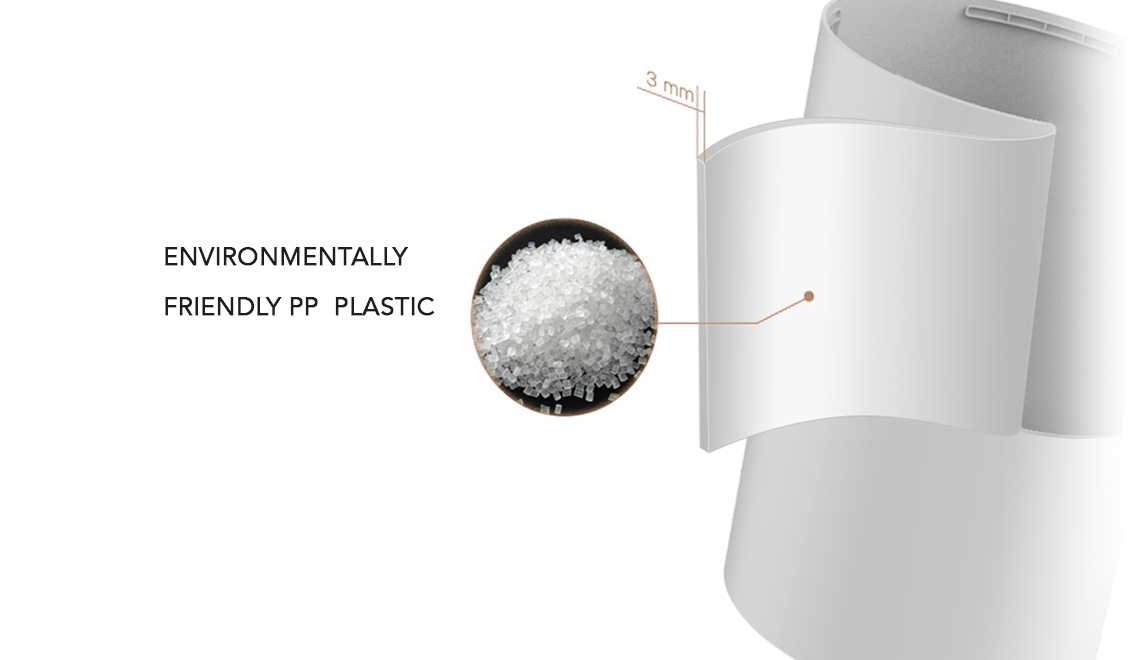 MADE FROM ECO-FRIENDLY MATERIALS
Durable & Strong